Rent Review & Lease Renewal
For both Landlords and Occupiers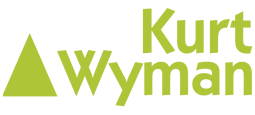 Kurt Wyman Surveyors has the experience, market knowledge and technical expertise necessary to guide clients through the complexities of all aspects of Landlord and Tenant matters.
Call us for an early informal discussion on how we may assist.
Restructuring/re-gearing  and  surrender of leases
General advice  on all lease related matters, issues or disputes
As Chartered Surveyors offering a range of services we work closely with our agency team to develop a comprehensive database of evidence and transactions which assist in negotiations for landlords and tenants or, if required,  to escalate matters to third party referral.
Get In Touch
If you have any question, please don't hesitate to send us a message or call today.
Whether we are working with properties on an individual or portfolio basis we are confident that we have our fingers on the pulse of both the Gloucestershire and the wider, regional property market.
Call us today so see what we can do for you.
Other Sevices
With a refreshingly straightforward approach we offer a personal service tailored to each individual client.